10 Reasons Why Shopify is the Best for Your Online Business
Shopify is the best due to its user-friendly interface and customization options. It empowers thousands of entrepreneurs worldwide by simplifying their e-commerce operations.
As a hosted solution, shopify stores have a high level of reliability, security, and scalability without the need for developers or server management. Furthermore, shopify provides seamless integration with various third-party applications to increase sales, manage inventory, and handle shipping logistics.
It also offers a wide array of design templates and themes that align with modern web design standards. Shopify's robust support system and community ensure that users have access to valuable resources and industry professionals. With its innovative features and continuous updates, shopify remains the top choice for businesses looking to establish their online presence.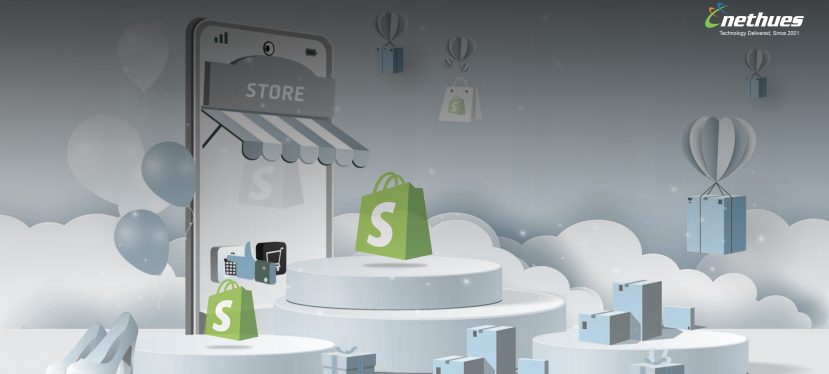 Credit: www.nethues.com
Easy To Use
User-Friendly Interface And Navigation
Shopify offers its users an intuitive, clean, and user-friendly interface that allows for easy navigation without the need for any technical skills. The platform offers a drag-and-drop editor that makes it easy to add new products, pages, and blogs without the need for any coding knowledge.
Other notable features of shopify's user-friendly interface include:
A simple and straightforward design that caters to new and experienced users alike
Clearly marked buttons and menus that make navigation easy and hassle-free
Advanced search functionality that allows users to find the exact feature or tool they need
An uncluttered dashboard that aids in organization and accessibility.
Easy Customization And Integration Of Themes And Plugins
Shopify allows users to customize their storefronts with ease, thanks to a wide range of themes and plugins available from the platform's app store. Users can enhance their storefronts with new features and functionalities, such as payment gateways, social media integration, and pop-ups, without any coding experience.
Key features to note include:
A vast collection of free and premium themes that can be easily customized to meet specific business needs
A large library of plugins and apps, sorted by category and popularity, to help users extend their storefronts with different functionalities
User-Friendly Dashboard And Analytics
Shopify's dashboard and analytics provide users with valuable insights into their store performance, sales, and customer behavior. The dashboard is clean, organized, and easy to navigate, making it an excellent tool for beginners and experienced users alike. Key features that make shopify's dashboard and analytics user-friendly include:
A clean, organized, and easy-to-read dashboard that provides the necessary information about sales, orders, and customer behavior
Valuable analytics and reports that help users track their store performance and identify areas for improvement
Easy-to-use marketing and promotional tools, such as email marketing and social media integration, that help users reach their target audience
Customizable and intuitive design that allows users to tailor their dashboard to their specific needs.
Shopify's easy-to-use features, customization capabilities, and user-friendly dashboard and analytics make it the leader in the ecommerce industry. With shopify, users can build and grow their business without technical experience or the need for extensive coding knowledge.
Mobile Optimization
Mobile Responsive Design: Ensuring Customers Can Shop From Anywhere And Any Device
Shopify's mobile-responsive design ensures that your store's layout optimizes according to the size of the user's device. Whether customers are accessing your store from their desktop, tablet, or mobile device, they will have the same seamless shopping experience. Moreover, the mobile-responsive design of your store plays a key role in enhancing your search engine ranking, as google has shifted to mobile-first indexing.
Here are some key benefits of using a mobile-responsive design for your shopify store:
Improved user experience
Increased mobile traffic and sales
Better search engine ranking
Dedicated Mobile App: Managing Your Store On The Go
Shopify offers a free mobile app for ios and android that enables you to keep track of your store's activities on the go. With the app, you can fulfill and manage orders, track your sales and inventory, communicate with customers, and much more.
The dedicated mobile app of shopify also allows you to create and edit products, collections, and pages, and you can also get insights into your store's performance through detailed analytics.
Here are some benefits of using the shopify mobile app:
Stay connected with your store 24/7
Manage orders, inventory and sales from your phone
Edit and create content on the go
Mobile-Friendly Payment Gateway: Making It Easy For Customers To Pay
Shopify integrated various payment gateways that are optimized for mobile devices. This means that your customers can check out and pay for their orders with ease, regardless of whether they are using their desktop or mobile device. Moreover, using mobile-friendly payment gateways like apple pay and google pay not only enhances your checkout process but also increases the security of their transactions.
Some of the advantages of using mobile-optimized payment gateways with shopify include:
Secure transactions
Faster and seamless checkout experience
Encourages more mobile purchases
Shopify's mobile optimization features make it the best e-commerce platform for businesses to sell online. With its constant updates and commitment to improving user experience, shopify is an ideal platform for businesses that want to grow their mobile sales and reach a broader audience.
Seo-Friendly
Built-In Seo Features And Customizable Meta Tags
One of the reasons why shopify is the best platform for e-commerce websites is its built-in seo features. This means that you no longer have to install any seo plugins or extensions as shopify has you covered. Let's dive into some of the key features of shopify's built-in seo capabilities:
Canonical tags help avoid duplicate content issues, which can negatively impact your website's search engine rankings.
Shopify allows you to customize meta tags such as meta descriptions and title tags, which play a crucial role in improving your website's search engine ranking. This feature enables you to create unique and optimized meta tags for every page on your website, ensuring better visibility in search engine results.
Fast Loading Time, Enhancing Seo Ranking
The loading time of your website significantly affects your search engine ranking. If your website takes too long to load, visitors may leave before even seeing your content. Thankfully, shopify is designed to be fast and efficient to meet the needs of e-commerce websites.
Here are some ways shopify ensures fast loading time for your website:
Shopify uses content delivery networks, which help to serve your website's content to visitors as quickly as possible from servers closest to them.
Shopify's code is optimized for speed, which ensures that your website loads as quickly as possible, and search engines like google appreciate and give preference to fast loading websites.
Easy Integration With Google Analytics And Other Seo Tools
Integrating your website with analytics and seo tools is crucial for keeping track of your website's performance and making data-driven decisions. Shopify makes integration with tools like google analytics painless and straightforward by offering a one-click integration process. Here are some key integrations that shopify offers:
Google search console, which helps to monitor your website's search engine performance.
Google analytics, which helps you to understand your website's traffic patterns, visitor behavior, and other valuable metrics.
Social media platforms, which make it simple to connect with your audience and promote your content on social media.
Shopify's built-in seo capabilities, fast-loading time, and integration with seo tools make it the best e-commerce platform for businesses looking to optimize their online performance.
Secure And Reliable
Shopify is more than just an ecommerce platform. It is a comprehensive solution that offers a wealth of features that cater to all of your business needs. One of the most notable features of shopify is its unmatched security and reliability.
Here's why:
Ssl Encryption And Pci Compliance, Ensuring Safe Transactions For Customers
Shopify ensures a high level of security for its merchants and their customers. With ssl encryption and pci compliance, all transactions carried out on shopify are safe from third-party interference. Shopify adheres to industry-standard security protocols to ensure that data is secure and confidential.
Ssl encryption secures communication between a web browser and a web server. In simpler words, your data is protected from hackers looking to steal sensitive information such as bank account numbers, passwords, and credit card details.
Pci compliance is the standard that ensures online payments are processed with top-notch security measures. Shopify is certified as being level 1 pci compliant, meaning that your data is in safe hands.
Regular Backups, Ensuring Data Security And Easy Recovery In Case Of Any Emergencies
Shopify regularly backs up all of your data, ensuring that it is secure and accessible at all times. In the event of any emergencies, data recovery becomes a painless process. Backups are automatic and are done on a regular basis so that you don't have to worry about data loss.
Backups ensure that all of your hard work isn't lost in case your store is hacked or something else goes wrong. Shopify automatically backs up your data daily, and it can be used to restore your store to the last saved version.
Backups also make migrating to shopify a lot easier. When you switch over from another platform, shopify can import all of your data quickly and securely.
Fast And Reliable Customer Support Team
Shopify's customer support team is always on standby to help you out. They are available 24/7 and are known for their reliability and fast response times. The customer support team is available on multiple channels, including email, phone, and live chat.
When you have a question or an issue, you can rest assured that there will always be someone to help you out. Shopify's support team is friendly, experienced, and knowledgeable.
Shopify also has a vast community of merchants who are willing to share their knowledge. You can find help on forums, social media, and even youtube.
Wide Range Of Payment Options
Shopify is the best ecommerce platform for businesses of any size. One factor that sets shopify apart from other platforms is the wide range of payment options available to merchants, making it easier for customers to pay for products and services in various ways.
Here are some of the key points to consider:
Acceptance Of All Major Payment Methods, Including Paypal, Credit/Debit Cards, And Even Cryptocurrency
Shopify accepts all major payment methods, including visa, mastercard, american express, paypal and google pay, giving customers the flexibility to choose the payment method that works best for them. Additionally, shopify has made it possible for businesses to accept payment using bitcoin, ethereum, litecoin, and other forms of cryptocurrencies.
Providing numerous payment options helps merchants to reach a wider audience, enhancing the potential for sales in the process.
Credit/debit cards: Shopify allows customers to pay using any credit or debit card. Merchants do not need to worry about setting up their own payment processors because shopify includes this as a default option.
Paypal: Shopify also integrates with paypal, allowing customers who prefer to use this platform the option of doing so.
Cryptocurrency: If you're someone who prefers to pay using the latest technology, then shopify's support for cryptocurrencies like bitcoin and ethereum will appeal to you.
Built-In Payment Gateway, Reducing Transaction Fees And Ensuring A Seamless Checkout Process
Shopify takes pride in its cost-effective pricing and has integrated a payment gateway that helps to reduce transaction fees, saving its users money on each transaction. This built-in payment gateway offers a secure and seamless checkout process that ensures the payment is processed smoothly without any hitches.
Reduce transaction fees: With the built-in payment gateway available in shopify, merchants do not have to worry about spending a fortune on transaction fees, as the payment processing fees are very competitive.
Seamless checkout process: Shopify offers a seamless checkout process, which means that customers can complete their orders quickly. This, in turn, enhances customer satisfaction and reduces the chances of cart abandonment.
Easy Integration With Third-Party Payment Gateways
Shopify allows for easy integration with third-party payment gateways, with more than 100 payment gateway options available. Merchants can integrate payment gateways such as stripe, amazon pay, and square to name a few, thus providing greater options for their customers.
Stripe: If you are looking for an alternative payment provider, then stripe is perfect for you. Shopify integrates easily with this payment service provider, making it a breeze to accept payments on your website.
Amazon pay: Amazon pay is linked with a customer's amazon account, making it easier for them to checkout without the need for entering their delivery and payment details.
Square: Businesses can process payments using square, with no monthly fees or long-term commitments.
Shopify offers a wide range of payment options, allowing customers to pay comfortably using their preferred payment method. Shopify's built-in payment gateway reduces transaction fees and provides merchants with a seamless checkout process. Also, shopify integrates effortlessly with third-party payment gateways, making it the preferred ecommerce platform for businesses of any size.
Scalability
Ability To Handle High Traffic And Large Orders Without Compromising Speed Or Performance
Shopify is renowned for its scalability. It is an excellent choice for businesses of all sizes, especially for those that expect growth. What makes shopify stand out is its ability to handle high traffic and large orders without sacrificing speed or performance.
There's no need to worry about your store's performance taking a toll when you get a spike in traffic.
Here are some highlights of shopify's scalability:
Shopify has dedicated servers, which makes it possible to handle increased traffic without the website slowing down.
Shopify's vast network of servers distributed globally ensures that your website remains available regardless of your customers' location.
Shopify comes with a content delivery network (cdn) that caches your website's content across servers, reducing server load, and improving website load times.
Shopify integrates with multiple payment gateways, and this means more payment processing capacity to handle increased orders.
Easy Addition Of New Features And Functionalities As The Business Grows
A business can never have too many features or functionality; shopify makes it easy for business owners to add necessary features and functionalities as the business grows. You don't need to start from scratch if you need additional website features in your store.
Here are some key features and functionalities of shopify that make this possible:
Shopify has a vast library of third-party apps and extensions that integrate seamlessly with your store to provide additional features and functionalities.
Shopify also has a wide selection of templates that you can customize to your store's specifications, creating an extra layer of uniqueness.
Shopify integrates with popular site builders, such as wordpress, and this enables customizations even further.
Availability Of Third-Party Apps And Extensions, Allowing For Customizations And Integrations As Needed
One of the reasons shopify stands out from other ecommerce platforms is the availability of third-party apps and extensions. These apps and extensions enhance the store's functionality and provide a shopping experience tailored to customers' needs. Shopify has an extensive selection of third-party apps and extensions that integrate seamlessly with your store, providing customized solutions.
Here are some highlights of shopify's third-party apps and extensions:
Shopify's app store has over four thousand apps, and this presents a wide variety of apps for businesses to choose from.
Shopify integrations with third-party apps and extensions are straightforward. Businesses can add integrations with just a few clicks of a button.
Shopify's integrations can handle complex business processes such as shipping, accounting, or marketing.
Shopify is the go-to ecommerce platform for businesses that are looking to grow. Its scalability, availability of third-party apps and extensions, and easy website customization make it a desirable choice for businesses of all sizes.
Sales Channels Integrations
Shopify has become one of the most reputable e-commerce platforms due to its incredible features, making it the best choice for online vendors. Among its features is its ability to integrate with various sales channels, simplifying marketing strategies. We explore how shopify's integration with sales channels can increase your sales opportunities and brand visibility.
Easy Integration With Various Sales Channels Such As Amazon, Facebook, And Instagram
Shopify makes it possible for merchants to connect their online stores with popular online marketplaces with ease. Sales channels like amazon, instagram, facebook, and many others can be integrated with your shopify store with just a few clicks! Selling on such popular platforms increases visibility and expands your customer base, improving sales and brand reputation.
Here are a few key benefits of integrating your shopify store with these platforms:
Increased reach: Integrating your store with sales channels means that your products can be viewed by millions of people. Your audience is not limited to only those who visit your online store.
Streamlined process: Shopify's integration with sales channels ensures that your inventory and orders from all your channels are synced together, making it easy to manage all of your products' listings.
Save time: Online vendors who integrate with sales channels can save time and effort in setting up their storefronts on different platforms, allowing them to concentrate on other aspects of their business.
Seamless Synchronization Of Inventory And Order Management
Integration of shopify with sales channels ensures full synchronization of your inventory and order management across all channels. The synchronization of inventory ensures that you won't run out of stock or sell items that are no longer available, as the inventory gets updated whenever an item is purchased from any of the channels.
This creates a streamlined process, making it easier to manage orders and reducing the risk of overselling or underselling.
Shopify's seamless synchronization ensures that all orders get marked as fulfilled on all channels at once, providing accurate order management and avoiding discrepancies in the business's overall financial management.
Increased Brand Visibility And Sales Opportunity
With the integration of sales channels, your brand gets an opportunity to reach a wider audience. Integrating the store with amazon, for example, allows your products to reach amazon's 300 million+ customers. Simultaneously, featuring on facebook and instagram, increases the chances of your products being seen by their users, which are over 2.
8 billion and 1 billion, respectively.
Ultimately, integrating with multiple channels ensures that your brand gets more exposure, resulting in more opportunities for sales and increased sales potential.
Integrating your shopify store with sales channels such as amazon, facebook, and instagram offer numerous benefits, including increased brand visibility, seamless inventory and order management, and more potential sales opportunities. Take advantage of these features and watch your business grow!
Pricing
Shopify is a popular e-commerce platform for businesses of all sizes, known for its flexibility, ease-of-use, and scalability. One of shopify's key selling points is its pricing options, which cater to a range of business needs and budgets. Let's explore the main benefits of shopify's pricing plans.
Range Of Pricing Plans To Suit Different Business Needs And Budgets
One of the greatest advantages of shopify is its range of pricing plans, which can cater to businesses of any size, regardless of their budget. Here are the different plans available:
Basic shopify: This plan costs $29 per month and is ideal for start-ups and small businesses that are just beginning to establish their online presence. It includes all the essential features that a small business would need to get up and running, such as the ability to sell products, manage inventory, and process payments.
Shopify: This plan costs $79 per month and is ideal for businesses that are growing quickly and generating more revenue. Along with all the features available in basic shopify, this plan also includes professional reporting tools and the ability to create custom gift cards.
Advanced shopify: This plan costs $299 per month and is ideal for larger businesses that have highly complex needs. It includes all the features available in shopify, plus advanced report-building tools and third-party calculated shipping rates.
No Hidden Fees Or Transaction Charges
One of the reasons many businesses choose shopify is because it has a transparent pricing structure, with no hidden fees or transaction charges. This means that businesses can accurately forecast their costs without any unknown expenses cropping up unexpectedly.
Free Trial Period To Test The Platform Before Committing
One of the standout features of shopify is its free trial period, allowing businesses to test the platform and see whether it suits their needs before committing to a paid plan. The trial lasts for 14 days, giving business owners ample time to experiment with all the features and get a sense of whether shopify is the right e-commerce platform for them.
Shopify's pricing plans, lack of hidden fees, and free trial period make it an attractive option for businesses of all sizes and budgets. Consider trying shopify out for yourself to see how it could benefit your business.
Frequently Asked Questions For Why Shopify Is The Best
Why Should I Choose Shopify?
Shopify is the best option for setting up an online store that is user-friendly, dynamic, and secure. You can customize the design according to your needs, sell products across multiple channels, get 24/7 support, and powerful tools to manage your store.
What Are The Benefits Of Using Shopify?
Shopify provides several benefits such as secure hosting, powerful marketing tools like seo and social media integration, 24/7 support, and an unlimited bandwidth that can handle high traffic. You can easily manage inventory, orders, shipping, and payments under one unified platform.
Is Shopify Good For Beginners?
Shopify is an excellent platform for beginners because it provides an intuitive interface that lets you design and manage your store effortlessly. You don't need any technical knowledge to use shopify. You can easily get started and customize your store without writing code.
Is Shopify Expensive?
Shopify provides several pricing options, starting from $29/month to $299/month, depending on your business needs. Though it may be costly, you get value for your money considering the scalability, user-friendly nature, and security provided by shopify. Besides, you can avail 14-days free trial period to test the platform.
What Payment Options Are Available On Shopify?
Shopify has several payment gateways available like paypal, stripe, square, and authorize. net that make payments easy and secure. Besides, shopify supports over 100 third-party payment options across multiple currencies, which makes it ideal for international businesses looking to accept payments from diverse markets.
Does Shopify Offer Product Fulfillment Services?
Shopify partnered with several fulfillment centers that enable you to store, package, and ship your products automatically. With this service, shopify facilitates 24/7 order fulfillment and integrated inventory data so you can focus on satisfying customers, growing sales, and scaling your business.
Conclusion
After analyzing the features and benefits of shopify thoroughly, we can confidently conclude that it is the best platform for anyone who wants to build an online store. With its user-friendly interface, easy payment processing, and built-in seo tools, shopify makes it easy for you to get your online business up and running quickly.
The platform boasts a robust app store that enables you to add new features and functionalities to your store as needed. Additionally, shopify offers excellent customer support and a host of resources to help you grow your online business. From small businesses to large enterprise-level companies, shopify caters to all sizes and types of online stores.
If you're considering building an e-commerce business, shopify is the ideal platform for you to start with. It's an investment that will undoubtedly pay off in the long run.